Legal automation is the use of software and technology to streamline, manage, and execute legal tasks or workflows in order to increase efficiency.
Table of contents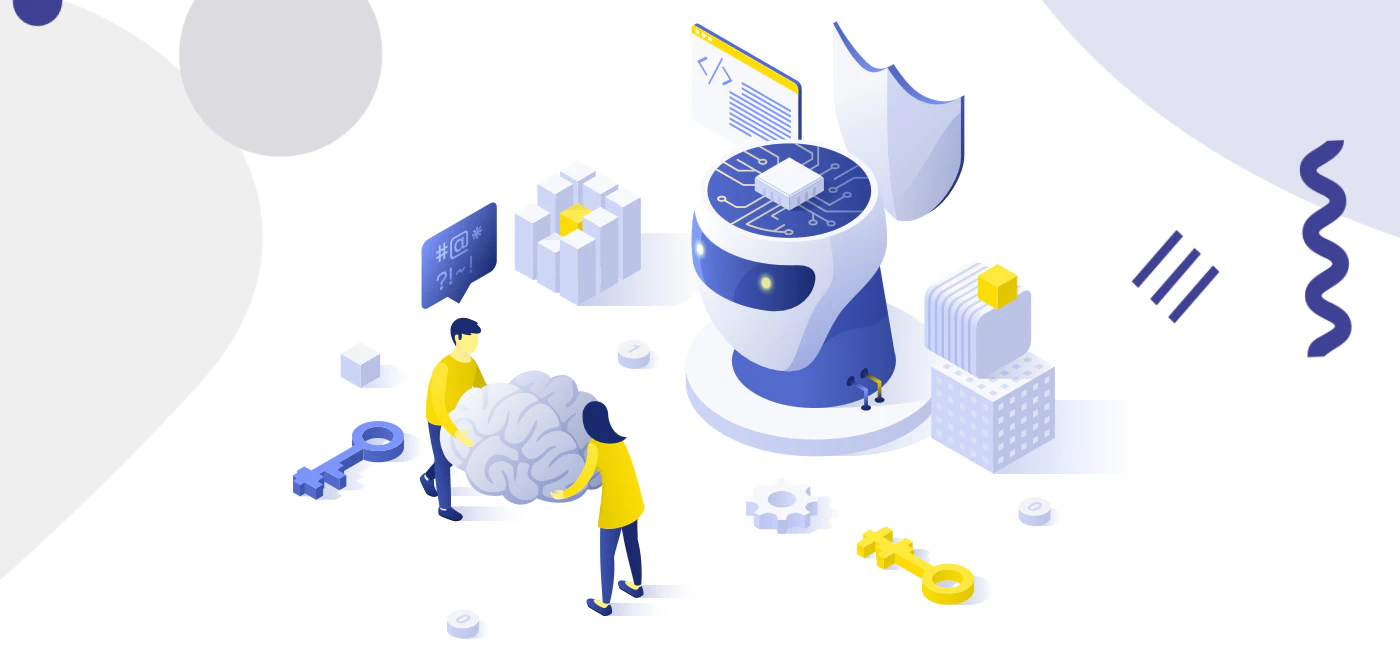 What is meant by legal automation?
Legal automation is the use of software to automate the manual or routine tasks that legal professionals perform as part of their job.
Legal automation is primarily aimed at the procedural part of a lawyer's job. Legal automation is designed to free lawyers from low-value processes and allow them to focus on more important tasks. For lawyers, for example, this can mean automating the creation of routine contracts through a predefined workflow with approved contract templates.
While process automation is not new, in the context of a profession that has changed little since the advent of email and word processing, the adoption of automated solutions for lawyers is still in its infancy.
Why is legal automation so important?
Legal departments have historically used manual, isolated processes to complete typical, day-to-day workflows consisting of tedious administrative tasks. Unfortunately, this proves time-consuming and introduces additional risks. Legal automation enables both corporate and legal professionals to work faster and more accurately, which ultimately has a positive impact on the bottom line. In addition, legal automation offers the following benefits:
1. Access to data
When legal professionals do not use centralized processes and systems, information and data are often disparate and can be lost when individuals leave the firm. This leads to bottlenecks within the company. Legal automation, through modern contract management software such as fynk.com, provides the ability to share and search data across the organization in a centralized manner, creating better visibility and analytics.
2. Less duplication
Many legal tasks are repetitive every day. Legal automation uses software and technology to streamline, manage, and execute legal tasks or workflows to increase efficiency. The best example of this is the automated creation of finished contracts using predefined templates.
3. Lower error rate
Humans are not perfect. But unfortunately, small mistakes in the legal field can lead to big problems, both financial and legal. Legal automation enforces rules and parameters to minimize these risks.
4. Better compliance
Innovative legal automation software integrates artificial intelligence (AI) to alert users to compliance issues and adhere to predetermined industry, regulatory and legal requirements.
5. More time for high-value activities
Legal automation enables lawyers to work faster, smarter, and focus on more strategic and important tasks by eliminating repetitive, non-compensable work. This leads to better client relationships and even increased revenue.
Categories of Legal Automation
Categories of tasks that have been covered by legal automation in recent years include:
1. Electronic signing of contracts
The advent of the secured, universally recognized electronic signature has led to ubiquitous digital contracts, much of which can be automated.
2. Automation of contracts
Low complexity legal agreements are ripe for automation, and lean legal teams often choose to implement contract automation workflows.
3. Contract review
Legal teams faced with large numbers of PDF or Word contracts containing unstructured data often turn to AI contract review vendors to find out what's in their contracts.
4. Automated workflows
No-code automation programs help lawyers link various manual processes together to make common workflows scalable. For example, this may involve the intake and triage of new requests, which help to assign the right priority to legal matters.
5. Automated risk management
There are several solutions for automated monitoring and control of a company's risk and compliance exposure, especially in highly regulated industries.
6. Contract management
Managing contracts after they are signed can be a serious problem for both large and scaling companies. Automating the contract management is a great way to save time and reduce risk.
Specific Use Cases for Legal Automation
Below are some concrete examples of how legal automation can be applied in practice:
Legal automation for contract creation: generate standard documents such as NDAs, ADVs, employment contracts, leases, etc. with an automated workflow to create these contracts based on predefined templates.

Legal automation for contract processing: automate and centralize approval processes for releasing contracts, reviewing and editing contracts, and electronically signing contracts.

Legal automation for bulk contracts: Create, sign, and capture hundreds of error-free contracts in minutes in a centralized contract management system.

Legal automation for contract negotiation: Streamline and simplify the internal and external contract review process through a simple, centralized legal automation platform to close deals faster.

Legal automation for contract lifecycle management: Standardize and streamline the entire contract lifecycle process in one software to keep track of contract deadlines and current status.

Legal automation for compliance: By using a central contract management software, all risks from contracts can always be kept in view or the identification of contract risks can be made possible by reading out contracts with AI.
Legal automation does not replace lawyers
Legal automation software works on the basis of strict rules. In many situations, they rely on human input: When processes change, when an exception to the rule is involved, when real, human contact is required, etc. Legal automation is like a tool. When used properly, it can be enormously helpful, but it won't be able to take over every task, and without regular input from humans, it won't get far. For this reason, the skills of lawyers and legal automation software complement each other very well, providing more efficient as well as more effective results.
Entering the world of legal automation
As with most process changes, it's best to start with legal automation one step at a time. Huge implementations of new technology that come out of nowhere have a high risk of failing. It is more recommended to choose a pilot project and work with a vendor to quickly achieve value with this small process improvement. If this works well, the approach can scale and transform processes on a large scale.
If you are ready to enter the world of legal automation, contact us: www.fynk.com
Author:

Markus Presle
Contracts can be enjoyable.
Get started with fynk today.
Companies using fynk's contract management software get work done faster than ever before. Ready to give valuable time back to your team?
Schedule demo