contract-management
Contract negotiation: How to negotiate in the 21st century!
Contract negotiation hasn't changed since the advent of email, but new technologies are making it faster, smarter, and less risky. In this article, we explain what it is, why traditional approaches introduce business risks, and how new technologies are helping organizations negotiate complex agreements at scale.
Table of contents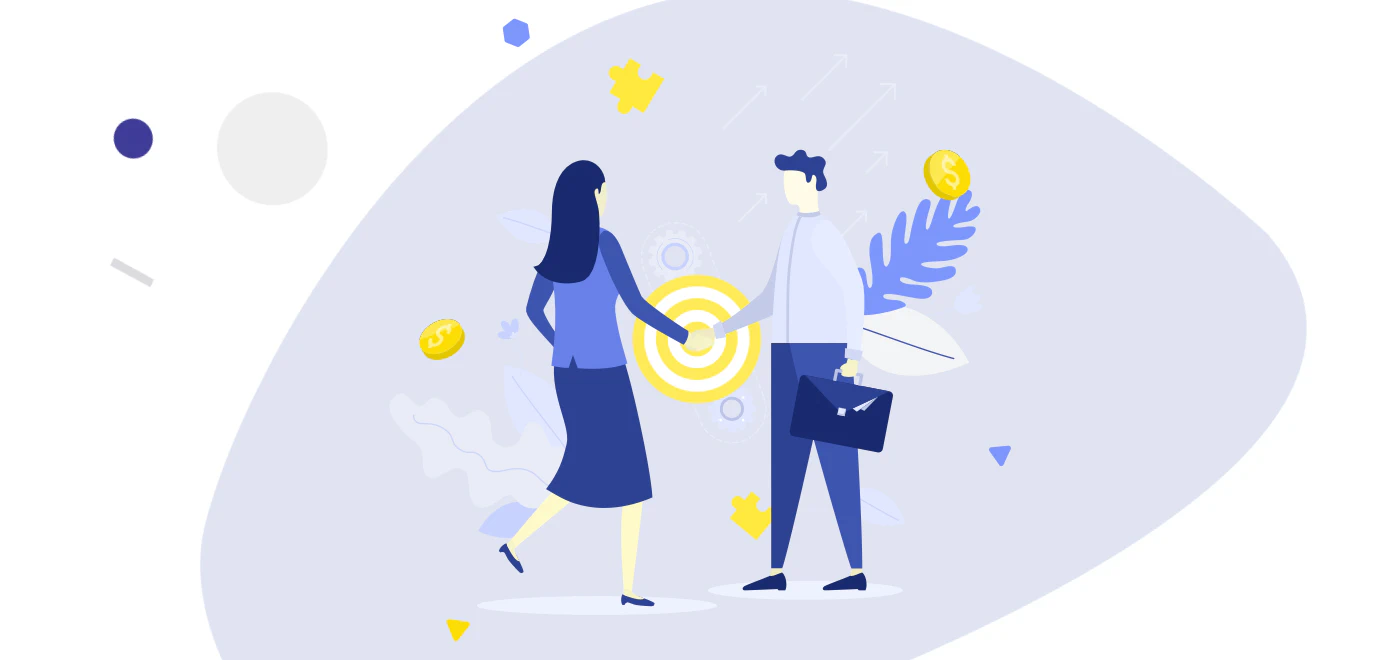 What is contract negotiation?
Contract negotiation is the process by which two or more parties deliberate on the content of a contract in order to reach a legally binding agreement on the terms of their relationship. The main goal is to ensure that each party is satisfied with the rights and obligations assigned to them. Business negotiations also help to ensure that the terms established are as favorable as possible to both parties, with as little risk as possible.
Why are contract negotiations so important?
Contract negotiations are important because they ensure that a contract is beneficial to both parties and that new business relationships are free of conflict and confusion. It gives all parties the opportunity to set terms that are beneficial to them, rather than one party retaining all negotiating power and setting unfair terms in a business contract.
The negotiation phase is a critical stage of the contract lifecycle, as effective negotiation can make the difference between a contract being signed or not. It is also an opportunity for each company to outline its priorities and what it expects from the other party.
Who is responsible for contract negotiations?
Lawyers often review and negotiate contracts. But other departments also conduct business negotiations themselves or become involved when required revisions require their input.
For example, sales teams use purchase order forms and NDAs when closing deals. HR teams send out employment contracts to new employees and negotiate salary. Finance teams monitor contracts to track expenses and forecast revenue.
When corporate teams need help interpreting a contract, they turn to the corporate legal department. This is often when they want to approve risk-shifting clauses (such as indemnities and limitations of liability) or reject unfavorable language in a draft contract.
This means that negotiations often involve many different stakeholders. Without a centralized digital contract platform in the browser, this can further complicate an already confusing contract negotiation process.
The challenges of contract negotiation
Contract negotiation is a very important aspect of contract management. Delays in contract creation or execution, for example, can slow a company down, but are unlikely to have a significant impact on the company's bottom line. On the other hand, poorly managed negotiations could leave the company with serious legal liabilities for years to come.
The back-and-forth of contract negotiations can take place in real time (in a phone call or face-to-face meeting) or via email, though email tends to be more common, and the dynamics are the same either way. Both parties offer concessions and add, delete, or modify contract terms throughout the process until the parties reach agreement.
While there are best practices for contract negotiations, the sheer magnitude of the coordination required makes the process a logistical challenge for any team. Imagine having to reconcile contract feedback from multiple internal stakeholders (e.g., finance or operations) and contractors across multiple email threads. Also, imagine having to do this for many different contracts at once.
The key to contract negotiation is knowledge management and process management: only by knowing the history and status of each negotiation can you be sure of the best outcome for your particular business.
Legal teams that lack a centralized system for contract tracking and negotiation often spend a lot of time collecting contract changes from different business teams and keeping track of the latest contract versions. Business importance, operational complexity, and inconsistent contract volume make contract negotiation a thorny challenge for legal teams and, by extension, companies in general.
How to negotiate a contract these days
An all-in-one contract automation platform like fynk allows parties to negotiate contracts in the browser in a unified workspace:
Parties edit a single document using an intuitive in-browser editor.
One can mark comments as "internal" or "external" to ensure confidentiality.
Comments can be linked to specific parts of the contract, making it easy to see what is in dispute.
An organized view helps negotiators focus immediately on critical issues, while the software tracks each revision, summarizes comments and emails them to contractors.
This digital audit trail is securely recorded so that lessons can be learned from each negotiation and better templates developed.
Version comparisons and contract statuses mean you don't lose track of your contracts and negotiation rounds.
Collaboration and transparency in contract negotiations allows contractors to better understand each other's positions. A clearer picture of everyone's needs helps negotiators decide when to make concessions and when to stand firm. This is likely to lead to mutual gains and help you increase the economic value of the contract for both parties.
Another benefit is that data is captured at the time the contract is created, rather than having to manually collect it after the fact. Analyzing this contract data can provide insights that lead to more favorable outcomes in future negotiations.
What to look for when purchasing contract negotiation software
In the past, legal teams were forced to choose between convenience and security. But with the advent of new technology, legal teams no longer have to make serious trade-offs when implementing contract negotiation tools. Here are the three things to look out for:
1. Centralization
The ability to track contract negotiations across the enterprise. One should make sure that the particular system can be used to track the status of all negotiations as well as who is responsible for each contract. The tool should be able to provide an overview of where each contract stands and whether it is blocked with a team or with a counterparty.
2. Adaptability and ease of use
An intuitive, user-friendly interface is an essential foundation for successful contract negotiations. One should look for a modern, browser-based user interface when selecting a tool. By prioritizing ease of use, in-house teams are more likely to adopt the software platform. At the same time, you can significantly limit vendor choice, as many negotiation tools are so difficult to use that end users prefer to email their legal team rather than work with the software.
3. Security and compatibility
Seamless integration with a contract lifecycle management platform. One should look to the particular contract negotiation tool to ensure that it is part of a broader contract management suite, preferably one designed for document creation, approval routing, electronic signing, document storage and reporting. The goal should be to consolidate as many contract-related tasks as possible into a single system. This ensures data accuracy, reduces costs, and minimizes change management efforts by the legal team.
Summary
Contract negotiations are about much more than just reaching an agreement. The are an opportunity to increase the economic value of the business relationship, eliminate supply chain vulnerabilities, and protect companies from risk. Unfortunately, companies often still rely on outdated manual contract processes that run counter to these goals.
Contract negotiation is a prerequisite for reaching agreements that are useful, beneficial, and conflict-free. Contract management platforms such as fynk can significantly supplement the process for this by reducing time, disagreements, and miscommunication while ensuring a secure and transparent environment.
Author:

Markus Presle
Contracts can be enjoyable.
Get started with fynk today.
Companies using fynk's contract management software get work done faster than ever before. Ready to give valuable time back to your team?
Schedule demo