In business, a lot revolves around contracts. And contracts pile up as companies grow and the number of transactions increases. That's when companies realize they need a system to store, track and analyze contracts to reduce financial risk and maximize operational and financial efficiency. An information system that stores and manages a company's contracts and other contract-related documents is called digital contract management software.
Table of contents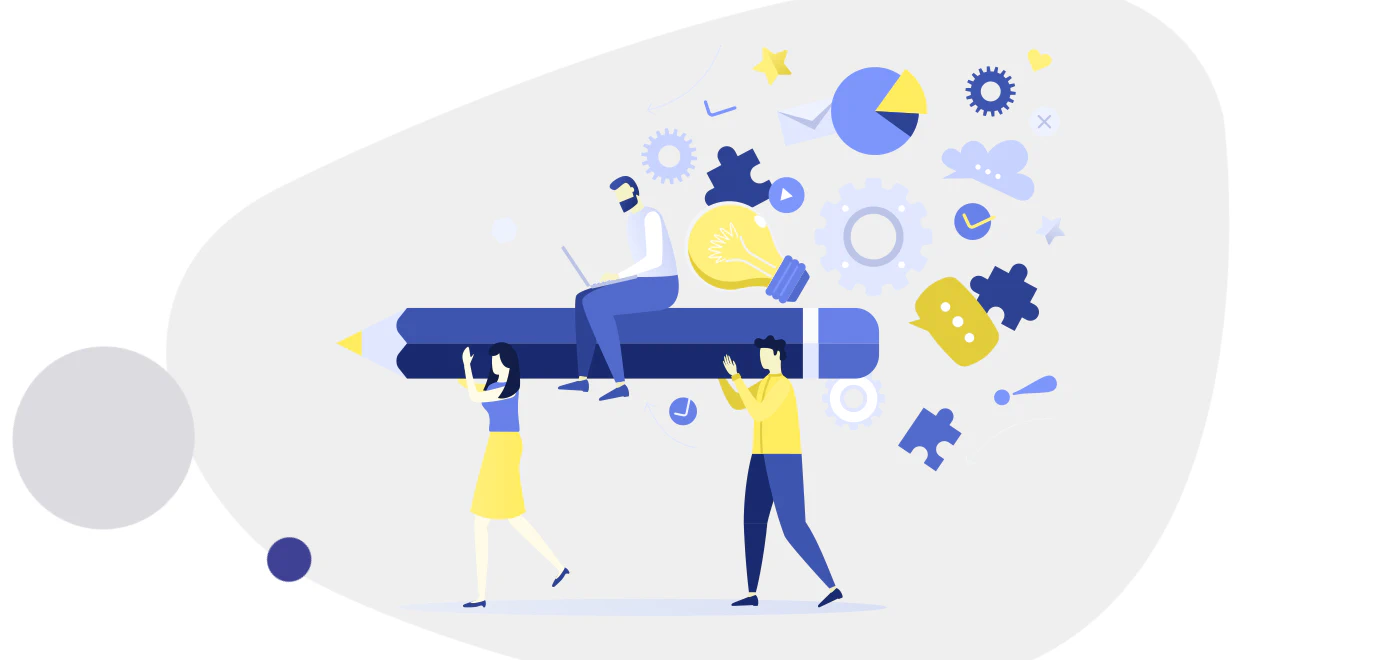 Managing contracts is a complex and challenging task for any organization. Simply querying the validity period of a contract or trying to find the latest contract version can take a lot of time and cause unnecessary delays in transactions. The solution is a digital contract management system, also known as contract lifecycle management.
The goal of a digital contract management system is to improve the monitoring of the so-called contract lifecycle of contracts, from contract negotiations to ensuring contract compliance. Digital contract management also provides information on the status and progress of contracts so that the company's commercial activities, including risk management, can be managed as efficiently as possible.
Digital contract management provides key insights into contract details, enables collaboration between parties, and saves time and money. This is the main reason why companies are moving to a digital contract management system to remove these obstacles and streamline workflows.
Key benefits of digital contract management:
Reduced approval times
Digital contract management software automates the entire contract process. Automated workflows enable collaboration and make it easy to manage approvals by multiple people, while you leverage the power of AI to improve productivity in your organization. You can easily search all contracts and can use this information to send email notifications to parties, for example, reminding them of next steps.
Better overview of contracts
Unlike paper-based or analog/manual contract management systems, storing all files in a central digital repository ensures maximum enforcement and monitoring. A digital contract management system allows you to manage all contracts in one place through an intuitive, user-friendly interface and gain instant visibility into anything that requires your attention.
Improved compliance
A digital contract management provides you with features such as audit trails that give you instant access to your entire contract history. This helps you create an accurate contract history and a comprehensive audit trail for third-party audits. You can generate comprehensive reports based on contract metadata or create custom compliance reports to prepare for audits.
Never miss contract deadlines
With digital contract management, you can raise awareness of contract renewals by automatically archiving contracts when they expire and sending email reminders based on specific rules. Renewing contracts is an easy task for a company, but it's also the most overlooked opportunity to renegotiate contract content. With digital contract management, you can pre-define alerts with default or custom settings, ensuring that your employee:s don't miss important deadlines.
Improve document management
Put an end to untidy filing cabinets or outsourced file archives! Employees can also use digital contract management to scan and store paper documents directly, ensuring that all relevant documents for the contract are accessible in a single location. They can also import electronic contracts of any type and view their status and other related information for each contract. This saves a lot of valuable work time and eliminates the possibility of manual errors.
Conclusion
Although contract management is an integral part of any business, many companies are still using an outdated, inefficient paper-based, manual, analog contract management system or an inferior digital version. This blog post illustrates why you should switch to a smarter, more systematic and automated digital contract management system.
With digital contract management, you can significantly reduce the time and cost of processing and executing all of your contracts. With a digital contract management system, you can monitor, track and automate every step of your contract lifecycle, whether you are a small, medium or large business.
Author:

Markus Presle
Contracts can be enjoyable.
Get started with fynk today.
Companies using fynk's contract management software get work done faster than ever before. Ready to give valuable time back to your team?
Schedule demo